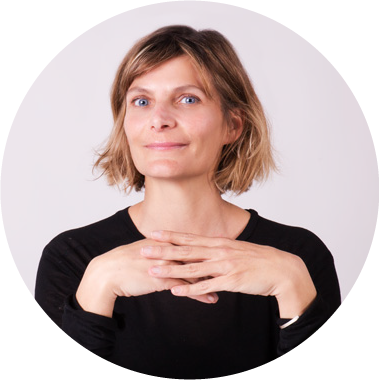 Alessia Allegri
allessiaallegri[at]fa.ulisboa.pt
---
Alessia Allegri is an architect by the School of Architecture of Polytechnic of Milan (1998). Was awarded a PhD in Urbanism in the UPC_ETSAB, School of Architecture of Barcelona (2012), with the thesis: "Apolo 70 was travelling to Alvalaxia XXI while Colombo and Vasco da Gama discovered a different city. The urban dimension of commerce in Lisbon. 1970-2010".
Currently, she is Research Fellow at the Research Centre for Architecture, Urbanism and Design (CIAUD) at the Lisbon School of Architecture, Universidade de Lisboa (FA/ULisboa). Under the FCT_ Foundation for Science and Technology Portugal Postdoctoral Program, she is developing the research project: "Post-Commerce Shopping. New Urban Patterns of Commercial Activities ". Believing in comprehensive approaches to design and pursuing the exploration of tools for reflection and intervention on spatial, social and cultural dimensions of reality, her field of research focuses on the analysis of the transformation of the commercial scenario in the contemporary city, and specifically on the exploration of the relationship between the urban shapes and the design of commercial spaces.
Alessia is Assistant Professor in the Lisbon School of Architecture, Universidade de Lisboa (since 2007), where she teach Architectural Design and Urban Planning in the integrated Masters in Architecture. She has been guest teacher in post-graduate studies in Italy, Brazil and Chile.
She has been guest speaker, highlighting the public lectures given at the Polytechnic of Milan (2011), School of Architecture of Barcelona (2013), Università degli Studi di Napoli l'Orientale (2013), Università La Sapienza di Roma (2015), Universidad Nacional Autónoma de México (2015), Faculty of Architecture and Urbanism and Design of the University of São Paulo (2016), Ion Mincu University of Architecture and Urbanism of Bucharest (2016), School of Architecture , Design and Urbanism of the University of Buenos Aires (2016) and Faculty of Constructions, Universidad de Oriente, Santiago de Cuba (2016).
Alessia is the author of several articles published in Portugal, Italy, Spain, Brazil, Columbia, Romania, Argentina and Mexico.
Together with a solid academic background, she has developed a strong practice, with almost 20 years' experience in commercial and residential buildings, public space projects and master planning schemes as well as community engagement through arts. Since 2007 Alessia cooperates with CAMPOS COSTA ARQUITECTOS, where she worked on projects of different scales. Among others, the new extension of the Lisbon Oceanarium (2008-2011) and the recent Portuguese Consulate in Rio de Janeiro (2016-2017). In 2014, she has been the coordinator of the project for the Official Representation of Portugal at the 14th Biennial of Architecture of Venice, "Homeland News from Portugal" (lead curator Pedro Campos Costa).
She is curator of the exhibition "HOMELAND. NEWS FROM PORTUGAL", presented at the Centro Cultural de Belém, Garagem Sul, in December-February 2014-2015.