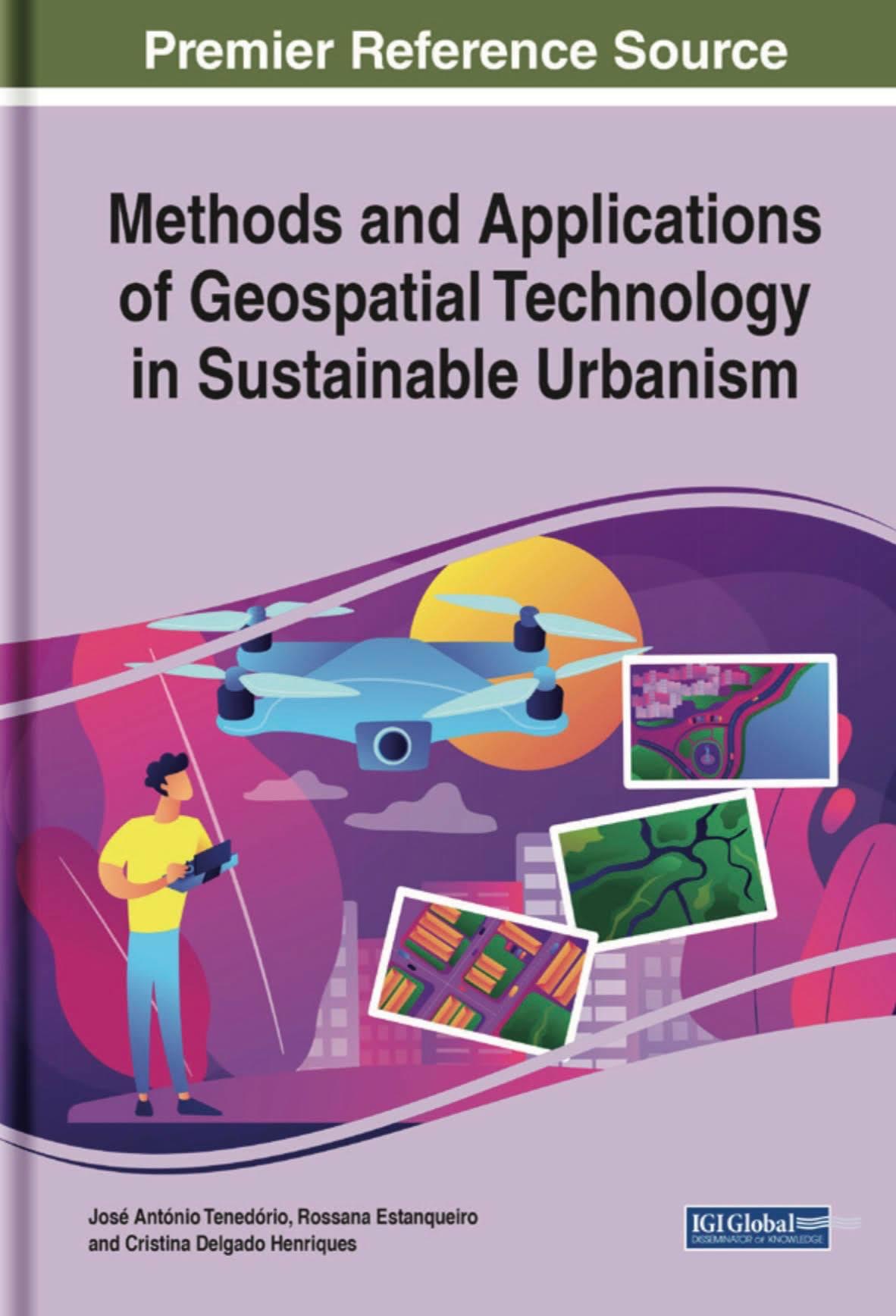 Novo Livro "Methods and Applications of Geospatial Technology in Sustainable Urbanism"
Cristina Delgado Henriques, investigadora integrada do URBinLAB, edita pela IGI Global, juntamente com José António Tenedório e Rossana Estanqueiro (Un.Nova de Lisboa), "Methods and Aplications of Geospatial Technology in Sustainable Urbanism".
São 18 capítulos que cobrem um conjunto variado de tópicos:
Big Data
Circular Economy
City Planning
Drones
Geographic Information Systems
Geospatial Technology
Global Sustainability
Green Urbanism
Internet Mapping Technologies
Parallel Processing
Public and Private Enterprises
Methods and Applications of Geospatial Technology in Sustainable Urbanism is a collection of innovative research that combines theory and practice on analyzing urban environments and applying sustainability principles to them. Highlighting a wide range of topics including geographic information systems, internet mapping technologies, and green urbanism, this book is ideally designed for urban planners, public administration officials, landscape analysts, geographers, engineers, entrepreneurs, academicians, researchers, and students.
Cristina Delgado Henriques é ainda autora do capítulo "Geoinformation Technologies in Land Use Monitoring of Fast-Growing Cities for Sustainable Urban Development: Maputo as a Laboratory for research and Action" (pag.34-56)
Abstract:
"To understand the territory of fast-growing cities, where there are multiple stakeholders involved, the observation of such dynamics seems indispensable to formulate and implement policies and actions based on a better understanding of these territorial systems. This chapter offers a perspective on how urban territories should be observed through geoinformation technologies that can provide a means for creating monitoring indicators concerning land use of fast-growing cities. The city of Maputo was used as an experimental laboratory for the use of geoinformation technologies in the observation, discussion, and reflection on methods for sustainable urbanism. The discussion includes the implications of the case study and possible developments to take a step forward in land use planning processes to achieve the desired socio-spatial equality."