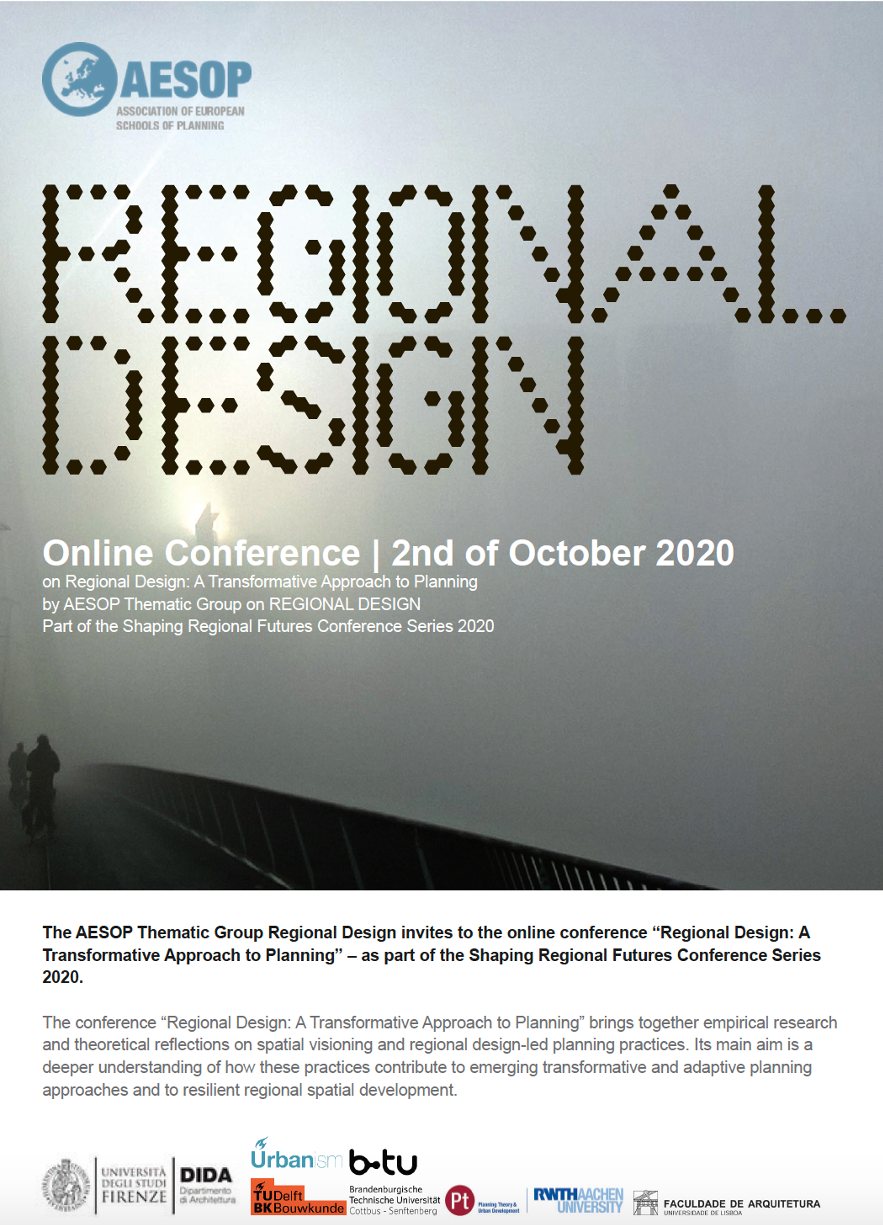 Call for abstracts - "Regional Design: A Transformative Approach to Planning"
Online Conference | 2nd October 2020 + Special Issue @ Planning Practice and Research
organized by the AESOP Thematic Group Regional Design (with the participation Cristina Cavaco, from URBinLAB)
The conference "Regional Design: A Transformative Approach to Planning" brings together empirical research and theoretical reflections on spatial visioning and regional design-led planning practices. Its main aim is a deeper understanding of how these practices contribute to emerging transformative and adaptive planning approaches and to resilient regional spatial development.
Objectives of the Conference:
1. Understanding regional design in the context of transformative planning approaches
2. Spatial planning for resilience - learning from the SARS-CoV-2 pandemic
3. Preparing a special issue on "Regional Design: A Transformative Approach to Planning"
Guest Editors & Organizing Committee:
Valeria Lingua | University of Florence
Verena Elisabeth Balz | Delft University of Technology
Agnes Förster | RWTH Aachen University
Cristina Cavaco | Universidade de Lisboa
Important Dates:
Call for Abstracts (long abstracts) | Deadline: 4th of September 2020
Online Conference | 2nd of October 2020
Special Issue @ Planning Practice and Research | Deadline for full papers: 15th of January 2021
For more information please click here.